HELIOS QUARTZ MEANS QUALITY
Helios Quartz believes that the quality control of the material, the product traceability and deep knowledge of production processes are essential to continue to operate with satisfaction on the market.
For this reason the company since 2000 is TUV ISO 9001 certified: every production and sales process respects precise procedures and controls. Moreover, to ensure the availability and traceability of the products, from 2010 was adopted as a management system SAP Business One.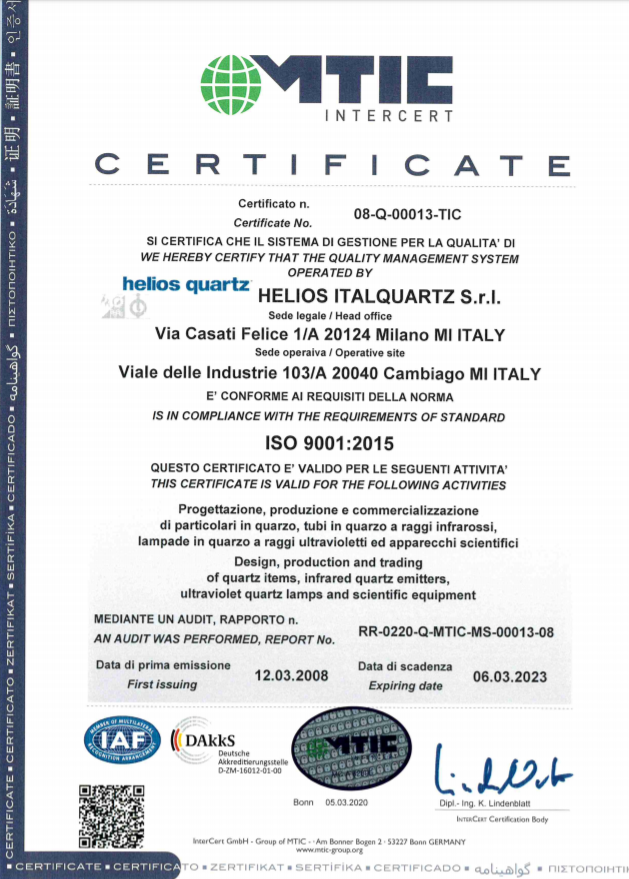 Advanced technology, careful selection of materials and a professionalism with more than 70 years of experience: at the production plant of Cambiago (Italy) and Novazzano (Switzerland) our experts work every day to meet the need of all the customers around the world. Production and packaging are subjected to strict controls.The production plant in Cambiago also has a cutting-edge testing laboratory for test and technical analysis of the most complex requests.