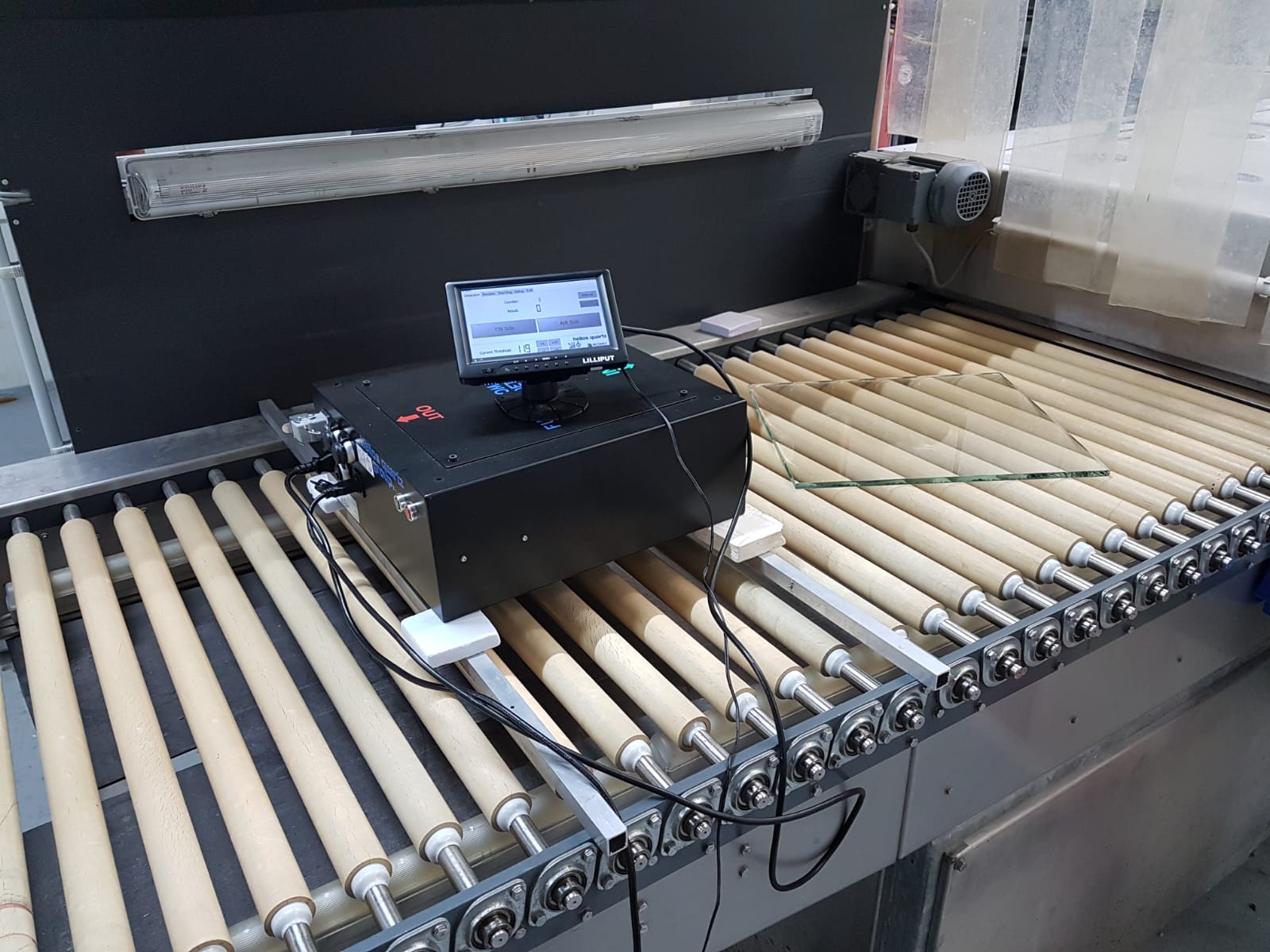 In the glass industry, glass sheets are commonly used in the mirroring, lamination and screen printing processes and for the production of artistic glass products, such as tables, chairs, sinks, etc.
The glass plates obtained from the "float" process usually have a "clean" face, otherwise called the "air side", on which are carried out all the processes mentioned above, and a face covered with a thin tin film called "tin side".
Helios Quartz thanks to its strong experience in the glass industry, has developed the best quality control solution for all operators in the glass industry, usually large glassmakers with in-line processes, who want the certainty that the whole processing is made on the "air side".
The device is designed to interface directly with the production line's control panel, instantly signaling with a green LED if it is scanning the air side; while, if the device scans the "tin side", a red LED flashes. The device has an open contact and the customer can connect it to the control panel of the line and decide to translate this signal into an alarm sound or even a direct command to block the line, thus allowing the operator to place the glass sheet in the right position.
The AUTOMATIC TIN DETECTOR – compact version is an extremely reliable indicator of the tin side of glass sheets and it provides the certainty of a constant monitoring of the materials used in the production process, eliminating any possible human error even in the presence of dark glass and / or anti-reflective glass.
AUTOMATIC TIN DETECTOR – Compact version – Code 86L00015
AUTOMATIC TIN DETECTOR – Compact version (With Modbus protocol option) – Code 86L00016