Advanced technology, careful selection of materials and maximum reliability: Helios Quartz IR Quartz Emitters are the result of a long and solid experience in the market.
Thanks to its long track record and wide set of products always in stock, Helios Quartz can advise the customer choosing the right emitters for the specific application. Furthermore, the Technical Department can design the right emitter based on the customer's specific technical instructions: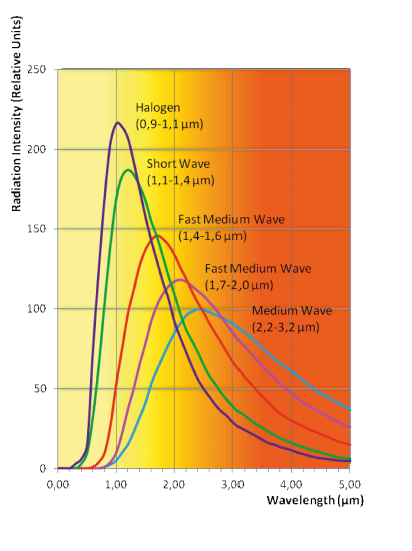 total lenght of the emitter

lenght of the heating part

filament and ending configuration

power

voltage
Why Quartz Glass?
The choice of quartz glass is not a coincidence: this extraordinary material is totally transparent at IR radiation, can withstand constant working temperatures of more than 1000°C and it is resistant to chemical corrosion.
Quartz tubes
Helios Quartz uses two kinds of quartz tubes: single tube and twin tube. The twin tube provides the best mechanical resistance, thanks to its reverse "H" shape, and it allows to manufacture emitters up to 6,5 meters in length.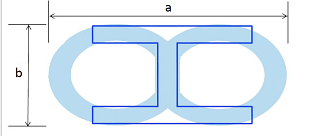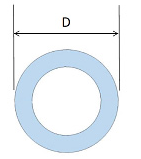 Reflector
To transmit and focus heat more efficiently on the material, a special reflector is directly applied on the quartz tube. According to the specific application and customers' needs, Helios usually applies Gold, White and Ruby reflectors on its IR emitters. In the following graphs are represented the distribution of the irradiation of the IR single and twin tube emitters (green line) compared to the irradiation of the same emitters provided with gold reflectors (orange line).