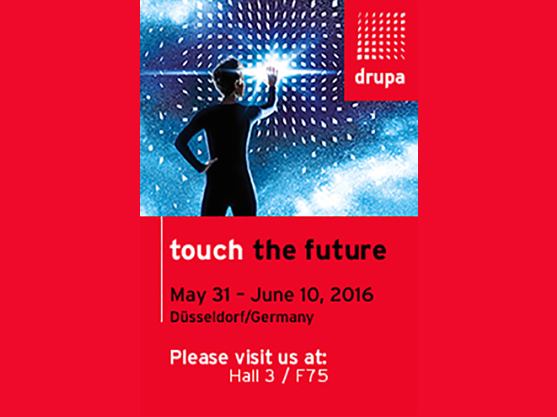 LET'S MEET AT DRUPA 2016!
Helios Quartz will be attending Drupa, the undisputed number one event for print and cross-media solutions that will be held in Düsseldorf from May 31st to June 10th.
Drupa is the gateway to promising visions and the focus of futuristic technologies that are driving the market forward and opening up great opportunities and potential for growth worldwide.
Helios will attend the event showing the latest IR and UV innovations designed for the Printing Industry. With more than 70 years of experience in the field, Helios Quartz will able to advise You with the best solution for Your specific application.
For more info and to book a meeting with our sales team, please contact us by writing an email to enquiries@heliosquartz.com.
You will find us in Hall 3, booth F75. We look forward to meeting you at Drupa!